SALE!

Identity Theft Protection Stamp
Description
Cover up confidential and important information on papers effectively before trashing it in the bin. This roller stamp is user-friendly yet inexpensive and definitely less noisy than a shredder!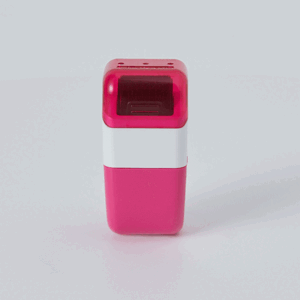 Main Features:
Covers large swaths of confidential information in a quick and clean way
Works well on all regular papers, envelopes and package addresses
Ink quickly dries, one swipe to obscure the text underneath it
Prints in black ink; Prints Width: 15mm/0.59inch
Available in Pink, Blue, and Yellow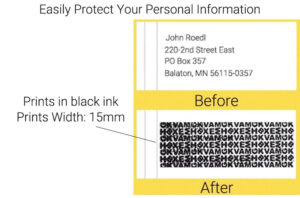 【Privacy Protection】 Our identity theft prevention stamps have printed with meaningless letters which can nicely hidden your identity information and prevent your privacy information from being known by some bad person.
【Easy to Operate】 You just need to roll the security stamp over the content of card that you want to hide after throw away the card, these wide rolling security stamps are smooth to roll and convenient to operate, you can handle information you want protect in an easier way.
【Applicable Object】 Our identity theft prevention stamps are suitable for protecting and hiding your bills, credit card, bank statement, tax information, postcard, mail, address information and so on. The effect of the stamp on glossy paper or other glossy materials is not obvious, and it is not easy to dry.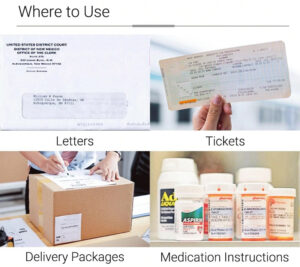 【Refilled & Reusable】 It can be refilled and used repeatedly. Garbled code coverage, easy to use. Mini appearance, easy to carry. One-click protection of personal information confidentiality, convenient and comprehensive, and one volume can be completely covered.
【Save Time】 Imagine no more scraping off all shipping labels, or doing 100 swipes with a marker. Any question about the product, please feel free to contact us, we will help you solve the problem.
Specification:
Product Size
2.8 x 2.8 x 5.8 cm
1.1 x 1.1 x 2.2 inch
Product Weight
40g/1.41oz
Package Component
1 x Identity Theft Protection Stamp
Product Color
Yellow, Blue or Pink