SALE!

Unique And Magical Wooden Windmill,handmade Kinetic Sculpture,
$39.99 – $48.95
Description
DESCRIPTION
Looking for a great gift for your loved ones or for yourself? These three kinds of driven kinetic sculpture is your answer!
It will run with wind. Balances the negative and positive energies of your space.
Helps you concentrate or meditate. Looks plainly stunning.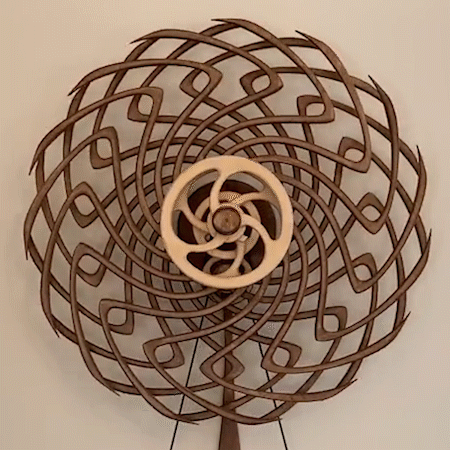 [high quality power windmill] this windmill is made of high-quality wood, which is durable and has a strong visual experience. You will get a very beautiful dynamic wind sculpture and a good mood.
[dynamic art] the mixing of three different patterns during each rotation, half of which is a gradually smaller fan, while the other half is getting larger and larger. When it became clear, everything disappeared in an instant. The combination of changing rotational speed and this mode is amazing. This is a unique and magical windmill.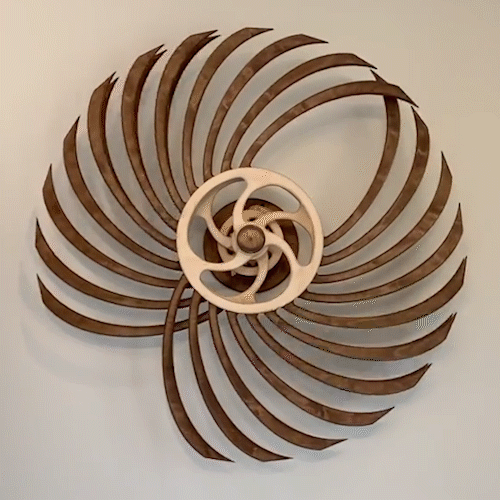 [creative decoration] dynamic sculpture wall decoration is a gorgeous home decoration, which can be easily installed on any wall of any room to bring different scenery to your home.
[handmade] wooden powered wind spinner, a magnificent and charming moving wall sculpture driven by kinetic energy. After winding, the internal spring and gear work together. Each sculpture is a unique design made by hand according to the requirements.
[multi scene use] creative wall art sculpture home decoration is very suitable for wedding, anniversary, housewarming, Valentine's Day and birthday. It is an excellent gift for families and art lovers.
Specifications:
Material: Wood
Product size: 34 * 34 * 5cm
Package size: 35 * 35 * 6cm
Specification: Style A, style B, style C
Package Included:
1 * wooden windmill accessories