SALE!

BBQ Grill Cleaner Cleaning Brush Stainless Steel
Description
BBQ Grill Cleaner Cleaning 

Our BBQ Steam Cleaning Brush
effortlessly cleans and sterilizes your grill
naturally like never seen before. The only method to even come close to cleaning your grill as good as the Steam Cleaner Brush is using harmful chemicals..
You don't want to scrub deep clean products into the same place you cook your food!
Using no chemicals at all this is a must have for anyone who loves to barbecue.
Dishwasher Safe!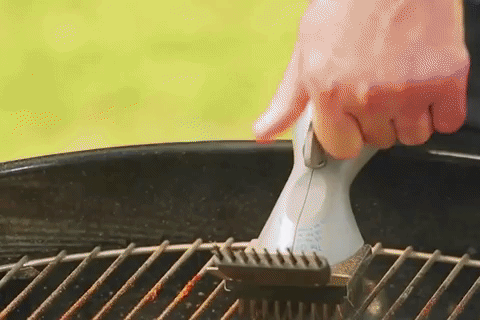 HOW IT WORKS


Simple to use, pre-heat your grill and then just fill the brushes water canister up and turn the switch to on. It will instantly start releasing steam as you scrub, removing all baked-on food and gunk. The design is flawless, extremely durable with an ergonomic grip so you can keep you hands safe from the flames as you clean your grill.
Easy for anyone to use, our goal from the start was to create a solution to get rid of old grease, with little to no effort. Don't spend a Sunday afternoon scrubbing your grill – this will do all the work in just minutes! The BBQ Steam Cleaning Brush works with any grill and helps restore the 'fresh out of the box' silver that you thought you would never see again!
Say goodbye to chemicals, don't use deep clean chemicals and sprays on the same place you cook your food. Before the Steam Cleaning Brush the only way to get rid of baked-on food was to use the heaviest of cleaning products.. That can be extremely harmful if not done correctly. This is an all natural way to clean any grill.


Waterproof and Durable, our Grill Master is completely dishwasher safe and the brushes are replaceable and interlock. We have done drop tests from 15 feet in the air with no damage taken at all, made to handle the heat of your grill.
Specifications
  Color: Silver
  Weight: 400g (0.5kg)
  18 inches in Length