SALE!

Bubble Machine Gun with Colorful Lights
Description
Bubble Machine Gun is the hottest new kids toy of this Summer! Experience the biggest and most colorful bubble bazooka experience ever with Bubble Machine Gun, a one-of-a-kind bubble gun machine light show with rainbow lights and thousands of bubbles! Your kids will play and smile outside for hours of summer adventure with Bubble Machine Gun!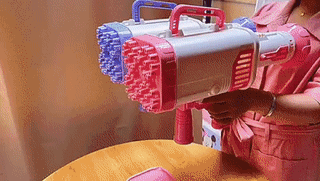 Popular Rocket Boom Bubble Gun
The Bubble Maker Has 69 Bubble Holes To Blows Out 2000+ Of Colorful Bubbles Per Minute. It Comes With Four Colorful Lights To Bring You Amazing Effects, Whatever Day Or Night, You Can See Rich Colorful Bubbles Are Blown Out When Pressing The Trigger, The Fantastic Lights Render Colorful Bubbles, And You Can Enjoy A Colorful Scene At Night.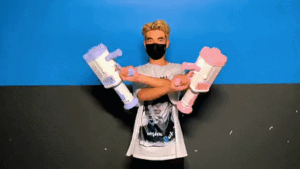 EASY TO USE
Easy to carry and rechargeable battery: with handle. You can easily carry it outside.
Equipped with a long lasting rechargeable battery, make sure you have fun!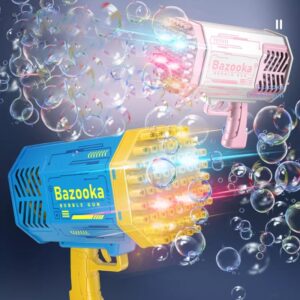 Features:
USB Rechargeable
69 Bubble Holes
Blow over 10,000 Colorful Bubbles Per Minute!
4 Rainbow LEDs light up your bubbles!
Lightweight – Easy to Carry and Use for All Ages
Battery & Charger Included
2 Bottles of Bubbles Included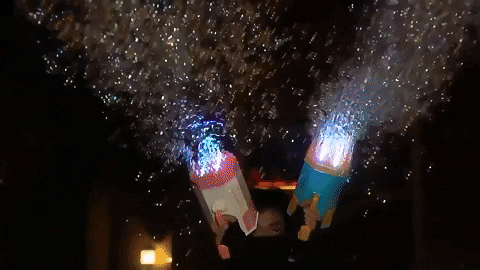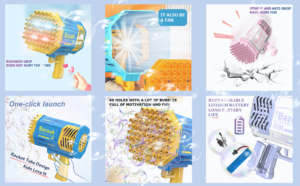 Children
Birthdays
Parties
Gifts
Weddings
and More!
Bubble gun is very popular among parents, children, and their followers. As a must-have tool for dates, birthday parties, stages, weddings, Christmas and more. It's the perfect prop for photos.