SALE!

4 Cord Organizer for Kitchen Appliances 4 Pack
Description
FEATURES:
Tidy Wrap Cord Organizer: When you use the various small appliances in the kitchen, don't worry about the messy appliances' power cords, the cord organizers will help you keep your kitchen utensils tidy.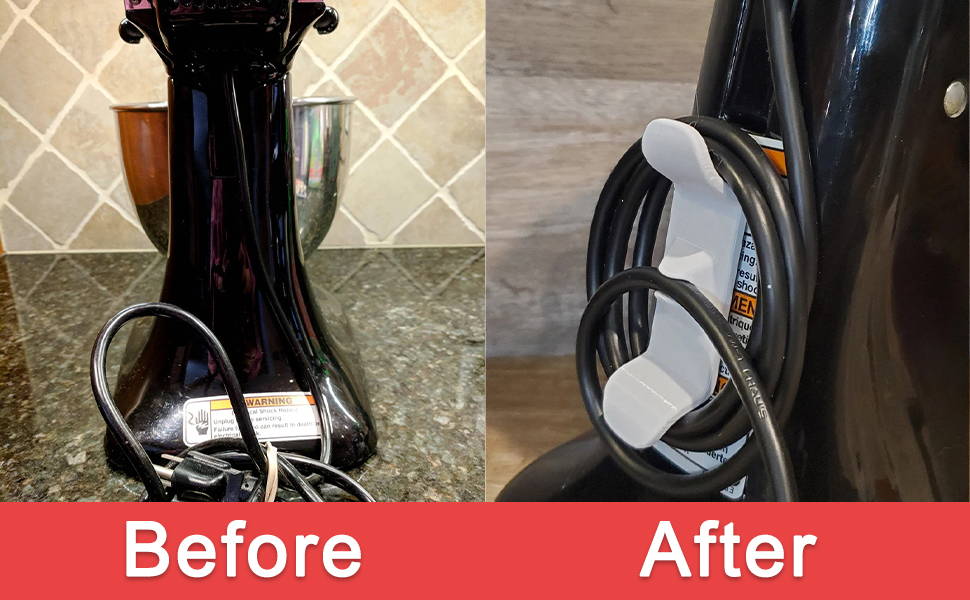 COMPATIBLE WITH MOST KITCHEN APPLIANCES: The cord organizer can be used for all kinds of kitchen utensils, such as mixer, coffee maker, blender, air fryer, toaster, pressure cooker, juicer.
Packaging and Materials: The kitchen appliance cord wrap is made of high-quality rubber, super soft, and not easy to damage. The glue of the kitchen roll organizer is also very sticky and not easy to fall off.
Instructions: The cord holder for devices is easy to install. Please scrub the fixed position with clean water and wait until it dries before installing the cord winders. After the cable organizer is installed, please wait half a day before using it.
CARE FOR FAMILIES: Show your gratitude and love by giving this cord holder to your mom, girlfriend, wife, or anyone who needs to cook frequently in the kitchen.
Widely used: used for cord storage of kitchen appliances, including coffee makers, blenders, juicers, air fryers, toasters, pressure cookers, and so on.
Kitchen Cord Organizer is So Easy to Use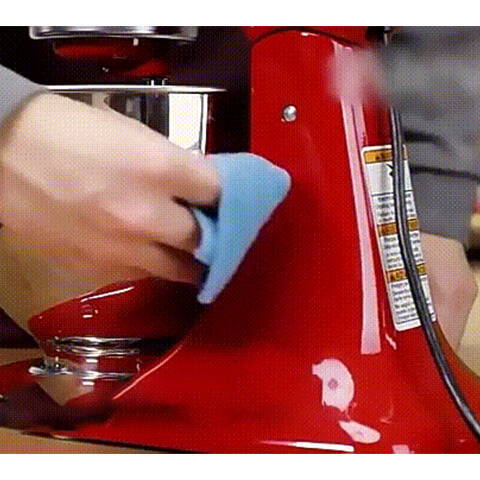 STEP 1
First, scrub the fixed position of the appliance with water and wait for it to dry before installing the winder.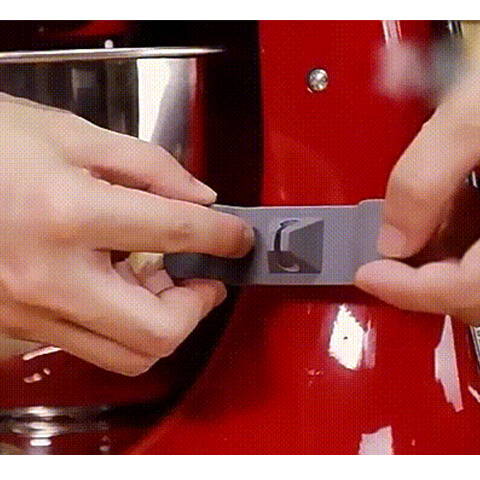 STEP 2
Second, after the cord winder is installed, please wait for half a day before using it to prevent it from falling off due to insecure paste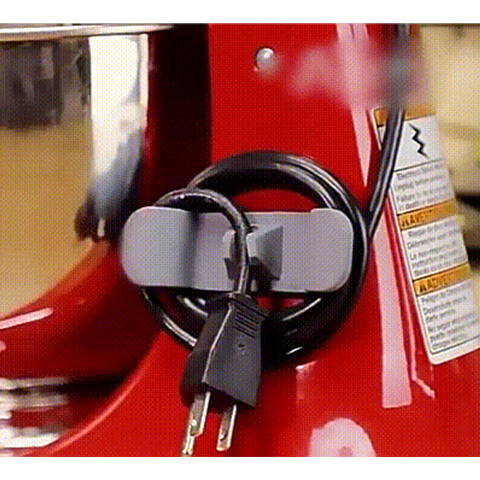 STEP 3
Finally, you can wrap the wires of your appliances around the cord winder!
SPECIFICATIONS:
Material: silicone
Weight: 18 g
Size: 1.18x 2.09"
Color: black
PACKAGE INCLUDE:
1/5/10 * Kitchen Appliance Cord Winder