SALE!

Decorative Privacy Film
$9.99 – $29.99
Description
THIS WINDOW PRIVACY FILM WONDERFULLY DECORATES YOUR HOME
EASY TO INSTALL AND REMOVE
Easy to install and remove, stick it on any flat surface: wall, furniture, or fridge. True pieces of decoration, these stickers will add color and cheerfulness to any room in your home! It can be removed without leaving any traces!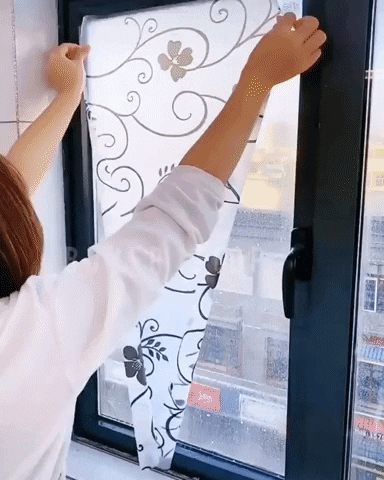 CREATIVE LAYER OF DECORATION
These beautiful flower patterns have not only been designed to give you more privacy but also to enhance your home decoration. Add charm and elegance to your windows with these decorative privacy films!
PRIVACY PROTECTION
These beautiful flower pater privacy films make it harder for people outside to see inside while letting the light go through.
ANTI UV
Blocks 96% of UV Rays. Protect your skin from direct sunlight and prevent furniture from fading. Also, help to keep warm in winter and block out heat in summer thanks to its heat isolation technology.
INSTALL THEM WHEREVER YOU WANT
Add a layer of decoration on any window  with these decorative privacy films! Install them in the kitchen, bathroom, bedroom, office, livingroom, etc… 
HOW TO INSTALL:
DETAILS
Technology: Heat Insulation, Glass Protector
Material: Environmental protection PVC
Support Type: Removable Adhesive