SALE!

Labor-saving 3-Jaw separation bearing device
$59.99 – $114.96
Description
The clamping depth is adjustable, suitable for gears and bearings of different sizes. Integral heat treatment, with high strength torque, toughness and durability. The structure is designed, and the small wrench can be turned slightly to generate a strong pulling force. The slender tie rods, steel center bolts and apex threads make it easy to grasp and enter narrow spaces.
Main Feature
3 Jaw Gear Puller removes pilot bearings, pump bearings, brushings. Each of the three 3-jaw gear and bearing pullers can be reversed to pull parts from either the inside or outside.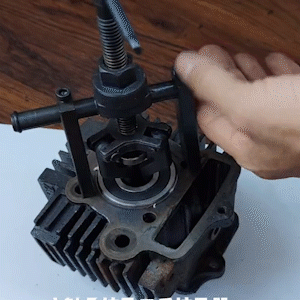 Large bearing range & Labor-saving
Bearing Puller uses in removing all sleeve-type bearings from diameter 0.6″ to 1-1/2″ (16mm-38mm). Structure design, gently turning the small wrench can produce a strong pull force.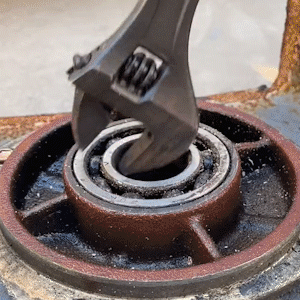 Wide Compatibility
Puller Set is ideal for Automotive flywheel, Motorcycle wheel, Bicycle wheel, Pump bearing generator bearing, Machine bearing, etc.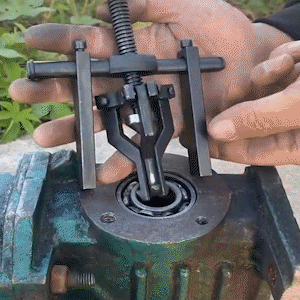 High Quality
3 Jaw Extractor is corrosion-Resistant Black Oxide Finish. Forged and Heat Treated Steel Jaws. Drive screw is covered by phosphating, which provides maximum strength and longevity to the gear puller.
Long-term Use
3 Jaw Design Applies Even Pressure Preventing Damage to Bearings. The overall use of chromium-vanadium just manufacturing, high hardness, good toughness, strong and durable.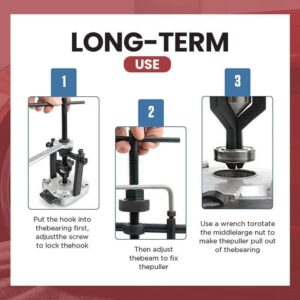 Specifications:
Material: carbon steel
Color: black
Size: 200x135mm
Wire rod length: 175mm
Bar length: 125mm
Arm length: 86mm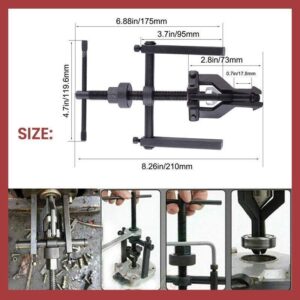 Package includes:
1x 3-Jaw Inner Bearing Puller Tool