SALE!

Ladies Classic Leather Bag Anti-theft 3in1 Tote, Shoulder, and Backpack
Description
High Quality Vegan Leather (PU)
Easy conversion handbag backpack purse and shoulder.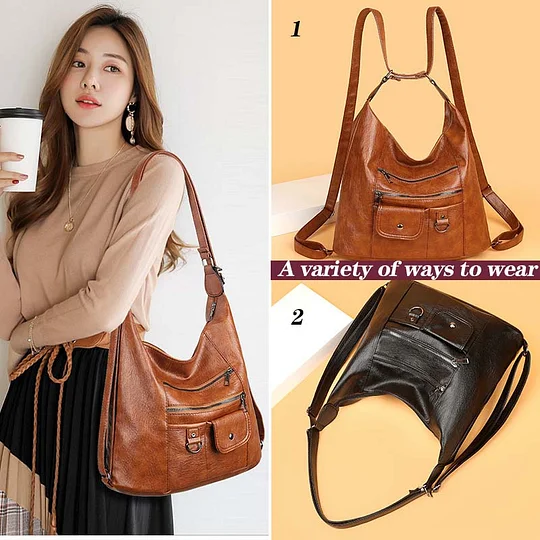 Main Features
HIGH QUALITY MATERIAL: Soft Durable PU leather, with Waterproof and Anti-theft function.Simple leather backpacks, cute and feminine type of Medium size backpack The most fashionable bag for any occasion no matter what the season.
CONVENIENT & COMFORTABLE TO WEAR IN 3 WAYS: Tote, Shoulder, and Backpack, goes well with your clothes.
APPLICATION: The women's backpack great for work, life, travel, college. Wonderful gift for ladies on Valentine's Day.
STRUCTURE:1 main zipper compartments with 1 interior zipper pocket and 2 interior slit pockets, 2 side pockets, and 1 front zipper pockets. Multi-pockets could fit your 9.7″ iPad Pro, tablet, or a laptop 10″ and under, cell phone, umbrella, water bottle, house keys, and other tiny items.
Specifications
Package Weight
Package Size
(L x W x H)
Package Contents
Material
Color