SALE!

Mini Cartoon Knife Sharpener
Description
Restore your knife's sharpness NOW!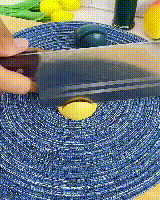 Sharpening kitchen knives are no longer need special skills to get the 20° consistent sharpening angle.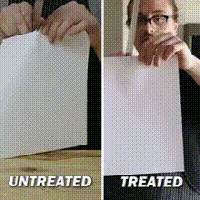 FEATURES:
20° Consistent Sharpening Angle: The sharpener is pre-set at 20° to give a precise edge consistently every time.
Strong Suction Cup: The strong suction cup keeps your sharpener in place and allows you to sharpen the knives with one hand only.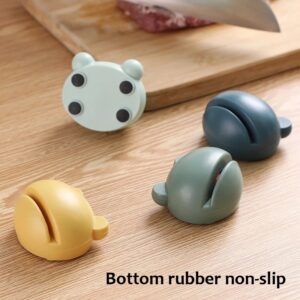 Quick Sharpener: Immediately sharpens your blades in just 3 swipes from the sharpener.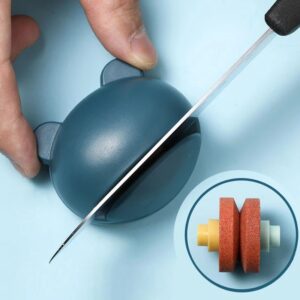 Compact and Portable: Small in size, but exceptional in sharpening your knives, perfect to be carried during camping and island hopping.
Widely Use: Sharpens kitchen knives, and anything and everything with blades, even serrated ones!
SPECIFICATIONS:
Materials: ABS, Tungsten Carbide
Colour: YELLOW/GREEN/BLUE
PACKAGE INCLUDES:
1 x Mini Cartoon Knife Sharpener
It's a perfect gift for your friends & family