SALE!

Stainless Steel Oil Filter Spoon
Description
Want soup but don't want the fat in it?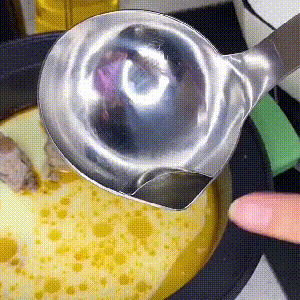 This kitchen accessory may be able to help you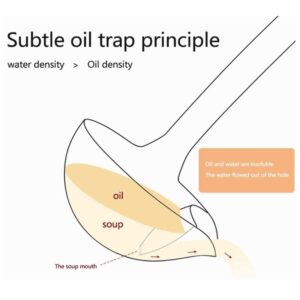 the spoon has a filter hole design, which can effectively filter water and oil, the spoon can be applied as an ordinary spoon or a filter spoon, suitable for restaurants, home kitchens, dining rooms and other occasions.
Easy to clean: you just wipe and clean the grease filter spoons after work, use a small amount of detergent and warm or hot water as needed, and you will immediately have a shiny steel spoon.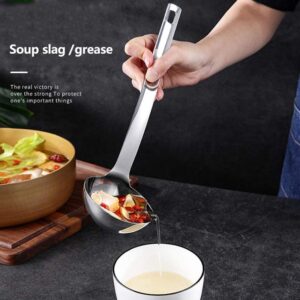 Safe to use: long handle and large enough soup scoop, it will protect you from scald, and the handle with a hole on the handle is easy to hang while the spoon is not in use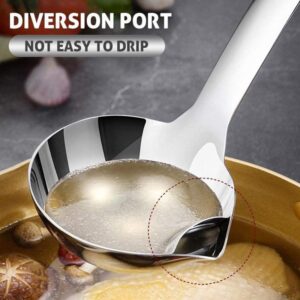 Oil-water separation: oil and water are immiscible, and the density of oil is lower than that of water, which is why the oil floats on the soup; Because the outlet of the small hole is deeper, the clear soup will flow out from the lower hole first when pouring, to achieve the effect of oil-water separation.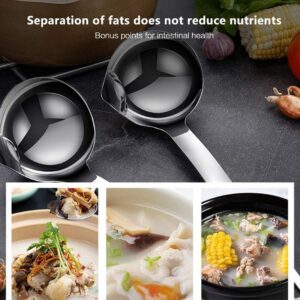 Quality materials: the spoon is made of quality 304 stainless steel, which is integrally formed, strong and durable, and does not rust and erosion, water and dust proof, not easy to break, split and bend.
PACKAGE INCLUDES:
1 x Stainless Steel Oil Spill Spoon