Description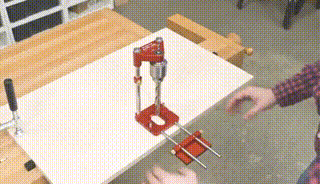 The new drill guide is designed to make drilling of wood easier, straighter, and more accurate.
With a 1/4 inch hexagonal shaft, it can be used with cordless and corded drills and impact drivers.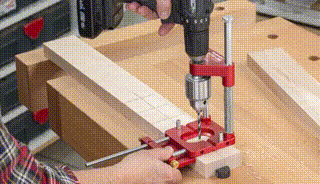 With keyed chuck, tapered depth control shaft and limit ring, spring return, reversible chuck bracket, built-in V-groove, alignment and adjustable fence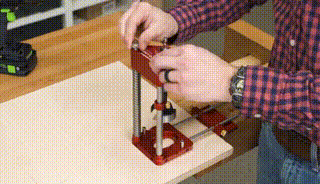 The chuck carrier has a 1″ drill bit capacity, but if you remove it and reverse it, you can fit bits up to 2″ wide. A v-groove in the base allows for easy centered drilling of round stock such as wood dowels.
There are two centered pins that stow on board when not in use. For use, they thread into the bottom of the base and can be tightened with one of the column caps, which has a built-in hex bit.
The fence can be attached to any of the 4 sides of the Auto-Line's square base.
Additionally, the fence can be used in multiple orientations. Here, it's used to reference against the edge of aboard.
The fence can also be reversed for maximum range.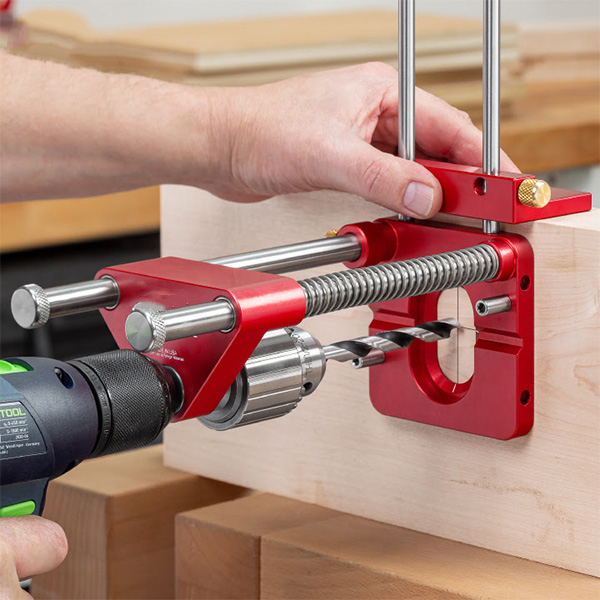 The fence can also be rotated in such a manner that allows for easier drilling of vertical boards.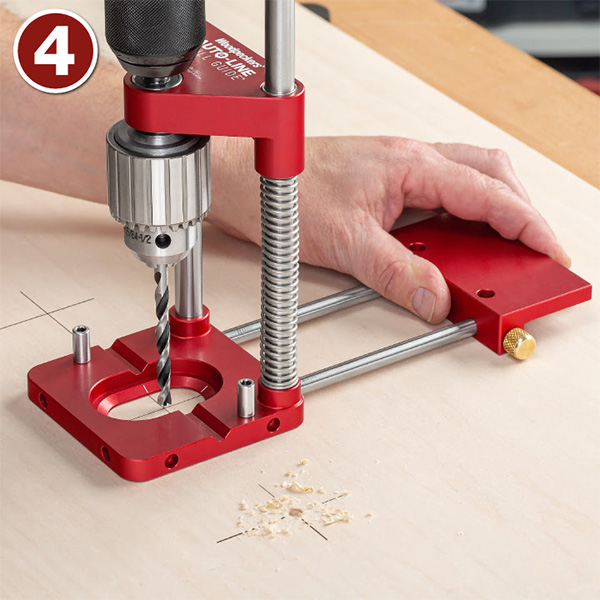 When the drill guide is used on a larger surface (such as plywood or other panels), the fence can also be used as a leg to provide additional support.