SALE!

Toe Alignment Bunion Corrector Toe Spacer
Description
Toe Alignment, Bunion Corrector Toe Spacer
 Relief Hallux Valgus, Tailors Bunion Corrector, Big Toe Joint, Hammer Toes, Overlapping Toes etc
Corrects the toe separator. Gel toe separator can support and correct your bunion targeted relief-gel pad (orthotic pads) positioned exactly
Relieve pain and prevent it from happening by forcing proper toe alignment.
Description :
BUNION CORRECT AND BUNION RELIEF – Bunion sleeve corrector can be worn in socks and shoes to anti-slip if need to walk in the daytime or sleep at night. It looks invisible and fits for men and women
PAIN RELIEF FOR HALLUX VALGUS – Orthopedic bunion corrector provides pain relief for hallux valgus, a toe overlapping, a bunion, or toe drift via the gel pad to reduce friction between bunions and outside. Obviously, gel bunion sleeve protects bunions and hammertoe
TOE SEPARATORS DESIGN – Compare with simple hallux valgus splint, bunion corrector for women and men has big gel pads to separate thumbs and toes
HELP STRAIGHTEN HAMMER TOE – The bunion corrector big toe, which can readjust the toe joints and gently help straighten the curved toes, with a pressure of the soft silicone, the toe straightener helps straighten and correct toe day by day
PART OF THE BODY – The bunion splint is made with a terry cloth material for a comfortable fit throughout the day. Secured by an external elastic strap, the splint will not slip or bunch and can easily be worn with socks and most styles of shoes
A BUNION SLEEVE THAT COMFORTABLY STAYS IN PLACE
Are you tired of your Bunion Sleeve bunching up and sliding off your foot?
Well, this Non-Slip Grip Bunion Sleeve is the perfect solution for you!
Our Bunion Sleeves come with a discreet triple non-slip grip insert which comfortably grasps your foot and prevents the sleeve from riding up and falling off. It is made from medical grade gel and is easy to walk in all day.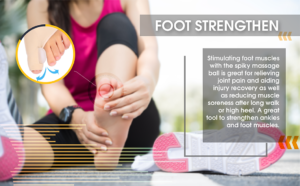 Features:
Effectively reduces pain in the feet
Provides natural foot alignment
Comfortable and easy to use
Only high-quality materials
Hinged design for a comfortable walk
Bunion corrector for round-the-clock use
Easy to wash and use for a long time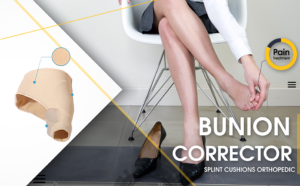 ARE YOU SUFFERING FROM BUNION PAIN? WELL, YOU WON'T NEED TO RESIGN YOURSELF TO A LIFE OF PAIN ANYMORE!
Our Bunion Sleeve cushions protect and soothe the tender bunion area preventing blisters and continued rubbing from footwear. Unlike other rigid Bunion Splints, Bunion Braces, and Toe Spacers, our Bunion Sleeves can easily be worn inside socks and shoes.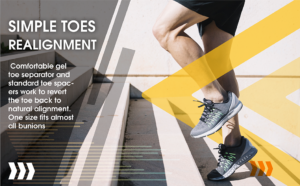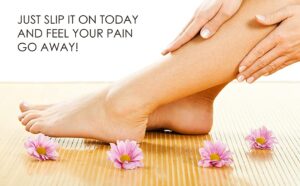 WHY ARE PEOPLE SO HAPPY WITH THESE BUNION SLEEVES?
Our Bunion Sleeve:
Provides comfort and protection from rubbing, blistering, or inflammation
Provides hallux valgus support and cushioning
Helps realign overlapping toes
Comes with a pair that can be worn on either the right or left foot
Can be worn 24/7
Provides pain relief

Enables you to have a pain-free day on your feet again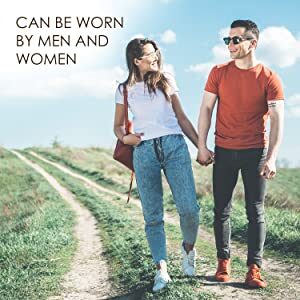 ANYONE
Our Bunion Sleeves can be worn by men and women. The right and left sleeves are interchangeable.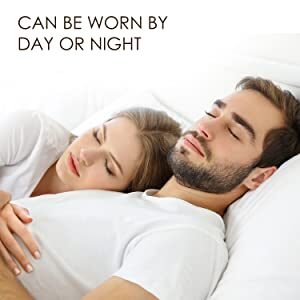 ANYTIME
Our Bunion Sleeves can be worn while sleeping or while awake. You can start wearing them for a few hours a day and then gradually increase usage.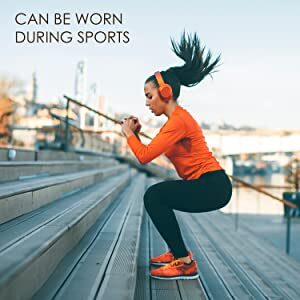 ANYWHERE
Our Bunion Sleeves can be worn inside socks and shoes enabling you to go around your daily activities in comfort. Whether you are on your feet all day working or doing your daily exercise, you'll forget any pain you had!

How to wash:
Hand-washing in cold water (5-35°C), then air dry, avoid sun exposure and fire
Use the gentle detergent, flat dry in shade