SALE!

Women's Silicone Push Up Padding Inserts
Description
How many times have you wished your boobs had just a bit more lift – or were a little more even?
How many times do you look at yourself in the mirror and think how much better that top would look if just had a bit of cleavage to go with it?
You're not alone.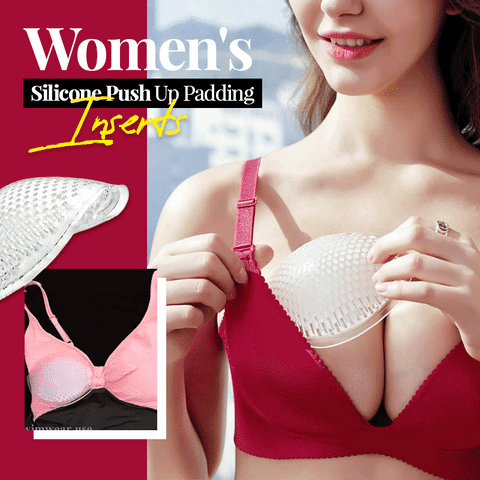 INSTANT CLEAVAGE: Provided instantly fullness, lift, cleavage and shaping. Adds one full size and pushes up.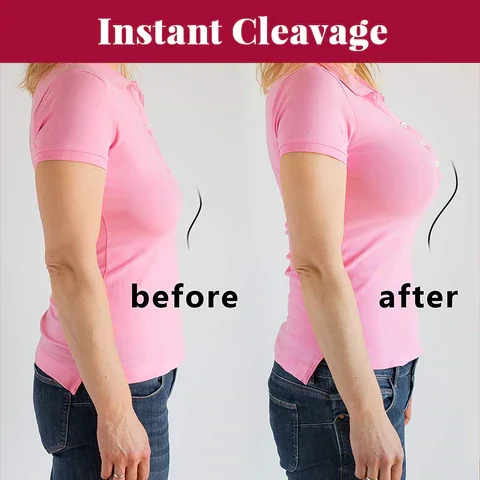 INCREDIBLE FIT: Super light weight and soft. You won't even know if you have them on. Aligns to your existing curves and fits discreetly under your garments. Unlike normal padding inserts, our product can stay in place when you are swimming or running.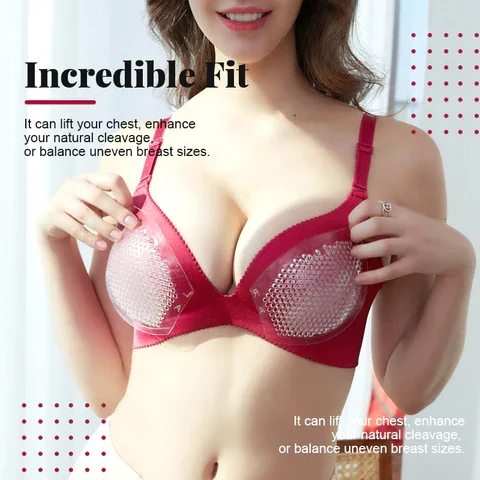 BREATHABLE DESIGN: The unique honeycomb-shaped perforated surface lets you get rid of stuffy bras. It won't feel stuffy even if you wear it for a long time, keeping you comfortable all day long!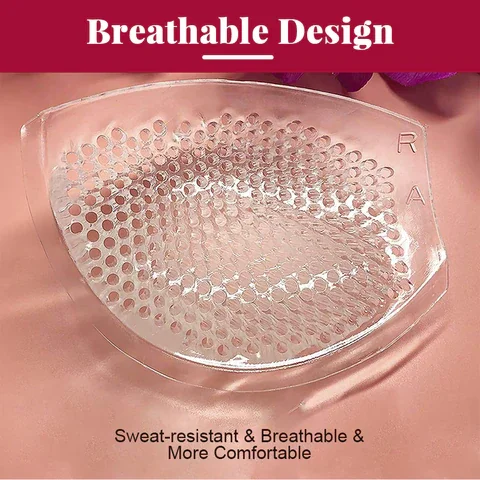 ELASTIC: The bra is bouncy and feels like natural breasts due to special material. Also, it can be cut freely to fit your bra. Our clear pad inserts are designed to perfectly match your clothes!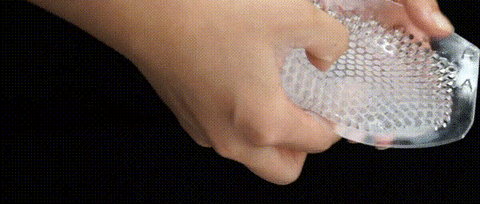 REUSABLE & EASY TO CLEAN: Waterproof, durable and reusable for everyday use. Quick drying excellent quality soft comfortable material that holds its shape. Hand wash with mild soap and warm water. Air dry.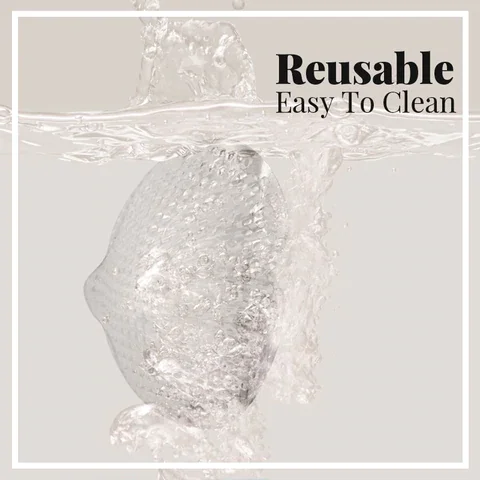 USE IN ANY TOP: Shaped to fit comfortably in your bathing suit or bra and help fill out your bathing suit, special blouse, dress, halter top, sports bra, bridal wear and much more.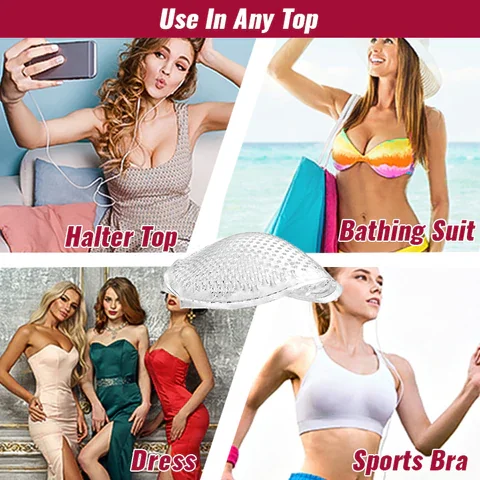 How to Use
Please place according to the following instructions. Position the inserts inside your bra. Check the mirror and make sure your silhouette is even. If not, adjust the inserts position.
Specification
Material: Silicone
Color: Clear
Style: A/B/C/D/E
Size: One size fits all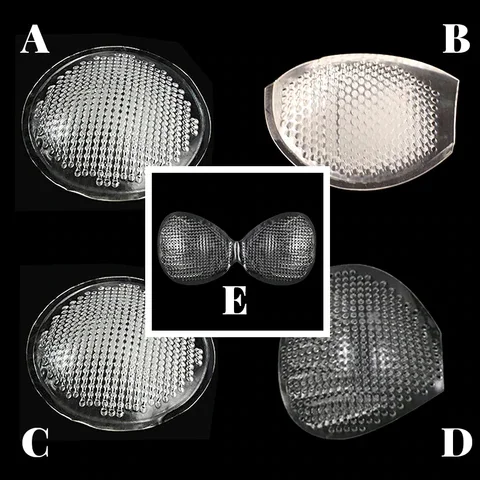 Package Includes
1 Pair of Padding Inserts