Mini Stackable Planter & Hanger with Free Post
$48.00
Description
Set up this stacked planter in your home balcony garden and grow your favorite plants, such as strawberries or flowers!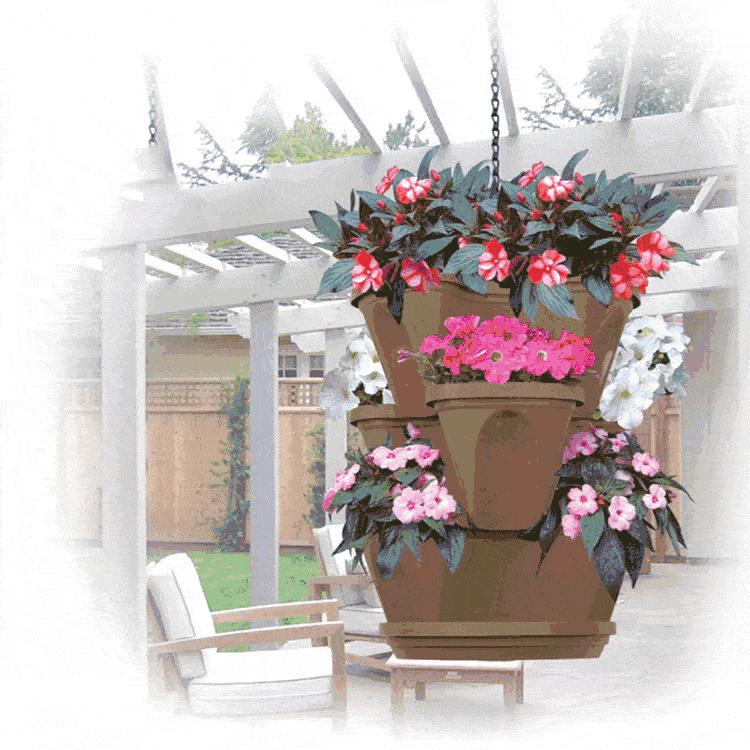 Features:
This Mini Stackable Planter is a self-watering Stacking Planter that was designed to avoid root rot in plants and work efficiently in conjunction with the soils own capillary action within the confines of a smaller, stacking pot system.
This Mini Stacking Planter also comes included with a chain hanging kit. This allows you to create a hanging planter garden with easy access and looks great too!
The Stacking Planter Mini Hanger can be hung by a single chain to create a stunning hanging basket great to get those Strawberries off the ground.
It can also be placed comfortably on to a patio table loaded with Succulents, Herbs or flowering annuals.
This Mini Stacking Planter can also make a perfect seed raising bed. Simply fill each Stackapots layer with seed raising medium, plant your seeds and draw a white kitchen tidy bag down over the whole stand of stacking pots… your own miniature hothouse.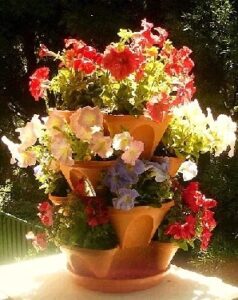 Kit Includes:
4 Stacking Pot Layers
1 Tray
1 Chain Hanging Kit
Made from UV stabilized food grade polypropylene co-polymer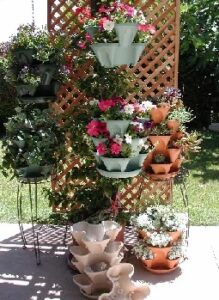 Additional information
| | |
| --- | --- |
| Color | BEIGE, Slate Grey, Terracotta |