SALE!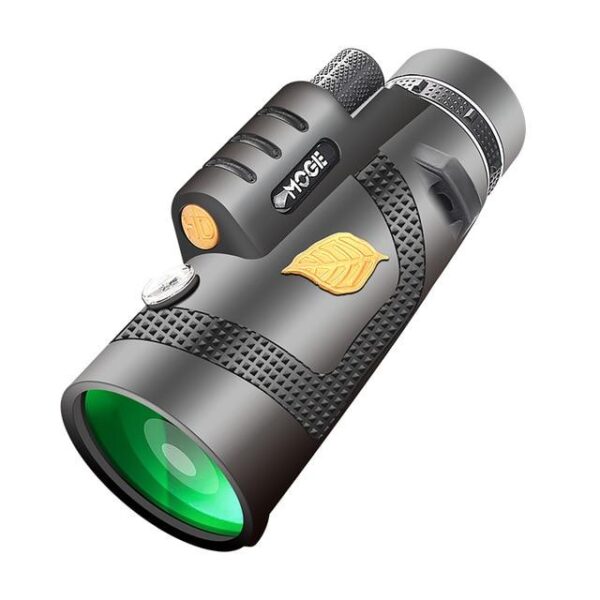 Original Monocular Telescope – Cell Phone Telescope,Monocular Built-in Compass, Rangefinder, Manual Focus
Description
Take High-Quality Pictures At 12 X Magnification!
The Cell Phone Telescope will give you that closer look when you need it. This compact, easy-to-carry monocular delivers quality viewing for outdoor enthusiasts who wish to bring nature a bit closer. With the integral utility clip, Monocular Telescope attaches to flat-edged surfaces for quick external access.
The fully multi-coated glass surface delivers bright images in a compact, lightweight, easy to handle unit, and is waterproof, fog proof and shockproof. Binocular Telescopes are lightweight, have a 36mm objective lens diameter and come with a lanyard, carry clip, neck strap and carrying case. From bowhunters to backpackers, the Smartphone Telescope makes a great addition to any gear list.
Premium Military Grade Monocular Telescope is a simple device: as the name implies, it's like a pair of binoculars, but for one eye instead of two. It's a small telescope, designed to bring faraway subjects into sharp near focus.
This Monocular Telescope For Phone is more portable and lighter in weight than normal binoculars or all the very heavy telescopes. Some believe that they are the best for hikers, birdwatchers, and even hunters.
Without a doubt, there's more to the monocular world or market than making you feel like some pirate.
Starscope Monocular helps you see for miles with precision and depth for an experience that enhances wildlife and nature. Enjoy the best view and amazing pictures.
This little technologically impressive tube is called the Mobile phone telescope, the brainchild of Swedish engineers who were challenged by their university to find a more efficient method to create a telescopic zoom lens.
The result is a 6-inch tube that magnifies up to x10! Allowing common people like us to take amazing pictures of distant objects without having to spend our entire paycheck at the camera store. It's safe to say we were very excited to get our hands on the Smartphone Monocular Telescope.
Premium Military Grade Monocular Telescope
    Breath-Taking Shots From Your Smartphone
    Boost Your Very Own Phone's Camera
    Take Professional Shots Of Nature And People
    Share On Social Media Professional Pictures
    Optical Magnification With Precise Focus
    Compatible With All Phones Cameras
Product Specifications
X10 Magnification with a 44mm eyepiece you will not find anything that even comes close to this level of zoom at this size. You can see a person standing 3 kilometers away! A true marvel of technology.
Monocular built-in compass rangefinder; with a military standard compass; cross reticle plate; measuring distance and azimuth.
Manual Focus – no lens is complete without focus to create some sweet depth of field. Blur the background to make your subject pop out like a pro.
Extremely durable – a titanium shell that is shock and break-resistant, a good fit for any extreme trip you have planned. It's waterproof, dust-proof, really you could probably use it as a bat. And all that in just 0.35kg of weight!
Compatible with mobile phone cameras – basically if your phone fits in the adjustable grip, you can easily use it paired with the Premium Military Grade Monocular Telescope. Pictures looked particularly nice with our iPhone.
Confidence: Buy Our high-quality monocular perfect for bird watching, hunting, hiking, boating, camping, travel, wildlife, scenery, bird watching, etc.