Description
---
It can be repaired for cars of any color.
It is an abrasive for repairing scratches on the surface of car paint, and its physical effect on the surface of car paint. Quickly remove the scratches on the surface of the car paint, and treat the whitening and fading of the car paint, so that the gloss of the car paint is more ideal.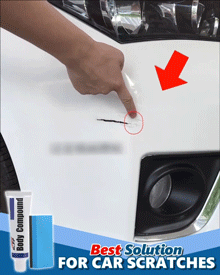 Remove all car scratches, swirls and scuffs on your own! Stop spending a fortune at car repair shops!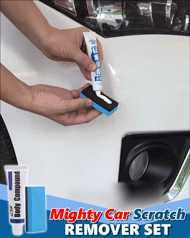 This all-in-one kit is designed to quickly remove swirls, scratches, sanding marks, oxidation and imperfections, without damaging the car paint.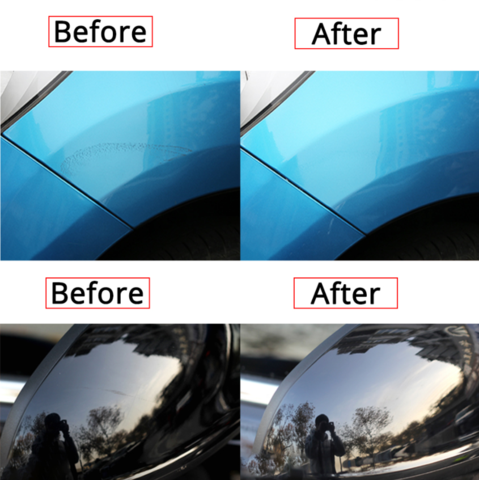 Use the buffer pad to erase stubborn marks and polish your car to restore its original luster and shine. No extra polishing tool is needed!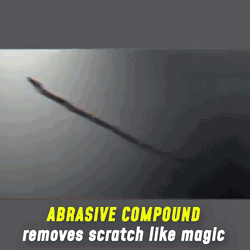 Designed in a lab using only the highest-quality ingredients to create an ultra-fine polishing compound, our scuff repair kit is designed to remove all kinds of stubborn marks without damaging the paint of your car. Our scuff repair paste works to quickly dissolve any surface scratches and scuffs while the sponge will polish your car to restore the original shine and color.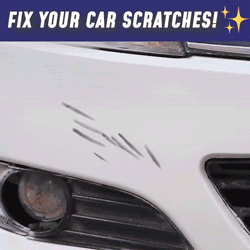 FEATURES:
Removes All Scratches
Instantly erases scratches, stone chips, swirls, sanding marks, oxidation and other imperfections.
Ultimate Paint Restorer
Not only will this remove swirls and scratches, it will restore the gloss and shine of your paint and bring it back to its original brilliance!

Easy Quick Repair
Simply buff the scratches out by hand with our included buffer pad. Save lots of time and money to keep your car shine like brand new.
Non-Toxic & Long Lasting
Contains no harmful chemicals. It leaves a traceless, odourless finish that can last up to 6 months.
Safe for All Paint Colors
Our Car Scratch Repair Kit is safe to use on all paints and colors. You can safely use it on any clear coat, single stage, or multi stage paint.

DIRECTIONS:
Clean dirt on the car surface and dry off with a towel.
Apply the paste on damaged area.
Buff with our included buffer pad until the surface is smooth.
Enjoy the brand new, shiny finish.

Product Specifications
Product size: 15.5 x 3.5cm
Product weight: 20g
Products includes
1x Car Scratch Repair Paste
1x Car Scratch Repair Sponge
Note
When you use it cleans the mushroom you should brush it lightly because afraid it broken .
Due to manual measurements, please allow slight measurement deviations.
Due to the different display and lighting effects, the actual color of the item may be slightly different from the color displayed on the picture.