SALE!

Wireless Portable Mini Electric Food Chopper
Description
A Multi-Functional Electric  Chopper that Allows You to Cook in a Faster, Easier, and Healthier Way!
can help you complete the task with ease. You don't need to worry about cutting vegetables while messing up your kitchen, or cutting onions and peppers which may make your eyes feel uncomfortable.
The multi-functional electric chopper, will help you cook in a faster, easier, and healthier way!
Specifications of Wireless Portable Mini Electric Food Chopper
Strong Power Motor
Premium Material Tank
Portable and Light
Stainless Steel Blade
One Key Operated
Strong Cutting Force
The four-layer 304 stainless steel blade on the electric Chopper is stronger and more forceful, resulting in more uniformly chopped and efficient cutting. Only start after closing the lid after a 30-second smart stop. This makes it more secure.

Tasteful Ingenuity Kitchen Helper
Our electric food chopper is meant to be as powerful as it is easy, so you may enjoy simple meal prep activities as much as you enjoy time spent around the table. Spend less time preparing and more time enjoying yourself.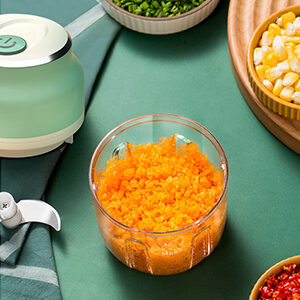 Baby Grade Food Safe Material
Safety is always our primary concern as I'm sure it is for you. Our materials are all made with Baby Grade Food Safe certified by the FDA.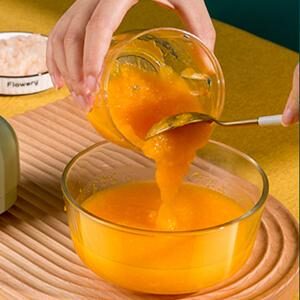 EASY STEPS ON HOW TO USE THE